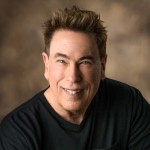 Robert Felten's SSD Manager software was demoed in the NVM Express booth during the Flash Memory Summit held at the Santa Clara Convention Center Aug 13-15, 2013. The GUI display was also shown in an article appearing in EETimes.
Robert designed and implemented the Solid State Drive Manager for IDT. This Qt/C++ based GUI program was part of a working demo of two NVMe compliant SSD devices. IDT's enterprise flash memory controller, the industry's first, was recognized as Product of the Year by Electronic Products Magazine. As announced in May, and finalized July 16, PCM-Sierra acquired IDT's enterprise flash controller business for 96 million dollars.
Robert's GUI-based program formats, manages, manufactures, and monitors Solid State Devices. The program allows technitions to monitor solid-state NVMe compliant devices installed in a computer, create/delete/format namespaces, download firmware and EEPROM, monitor use and available space, plot read/write command density, troubleshoot problems, and monitor device health and temperature. It also allows the user to read and write specific registers within the device, either through a direct connection to the device installed in the computer, or remotely from another computer.
"NVM Express is an optimized, high performance, scalable host controller interface with a streamlined register interface and command set designed for Enterprise, Datacenter, and Client systems that use PCIe SSDs. The significant advances in performance enabled by NVM storage technology, as embodied in PCIe-based Solid State Drives SSDs, demands that the surrounding platform infrastructure evolve to keep pace, to realize the full potential of these devices. NVM Express is an industry consortium, formed to define an optimized, high performance, scalable interface standard, for Client and Enterprise, that unlocks the potential of PCIe-based SSDs now and for at least a decade into the future."
Excerpt from the article in EETimes:
Slideshow: Flash Innovators Flood Show

Next Stop: PCI Express & Beyond
Everybody and his brother is gearing up solid-state drives that ride PCI Express. The next stop for this train is NVMe, an overlay protocol that replaces the somewhat generic PCIe host controller with a flash-specific protocol that aims to lower latency as much as 50 percent while reducing overhead on a host processor.

Samsung has announced plans for NVMe drives, but no one is shipping them yet. PMC showed a reference card for its NVMe controller is up and running.