Robert Felten Featured in Qt Insights Video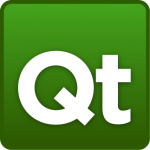 Robert Felten participated in the Qt Insights Thought Leader Discussion Group in Palo Alto, CA Aug 23, 2013. The half-day session allowed Qt Developers and the Qt Insights sponsors to get together to discuss the findings from the survey as well as to discuss the Qt framework and its future evolution. Robert was the last one to comment in the edited online video on the QtInsights website, starting at 5:10 from the start: http://qtinsights.com/index.php/why-developers-use-qt/. There were a lot of discussions at the conference, and guests were interviewed individually and in groups after the discussions were finished. This video has the different attendees discussing various reasons why they use Qt, and I commented about how I was able to quickly preview the look and feel of the Qt design to my internal customers months before the final product was implemented and delivered.
Trackback from your site.